we are a creative
experiential agency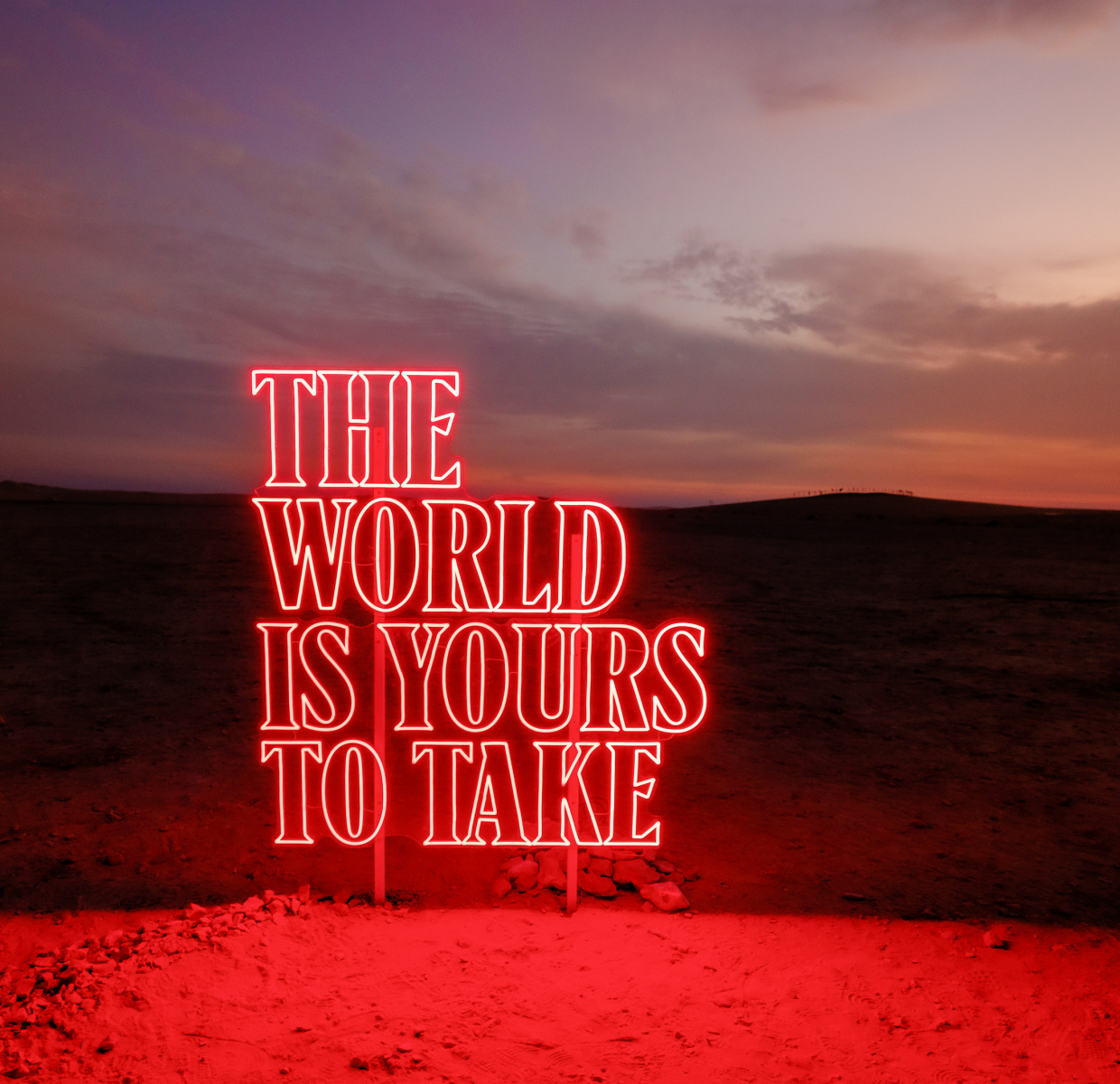 BUDWEISER X FIFA WORLD CUP 2022
Budweiser
INTERIOREXPERIENTIAL CAMPAIGN
THE WORLD IS YOURS TO TAKE: BUDX DOHA 2022
A winning hat trick of experience, strategy and content. WINK helped Budweiser take over the 2022 FIFA World Cup with an integrated global effort that leveraged music and fan culture to become the #1 most talked about brand of the tournament.
"Throughout many years of successful projects together, WINK's depth of creativity and excellence in execution continues to be an invaluable asset for the Budweiser brand, globally."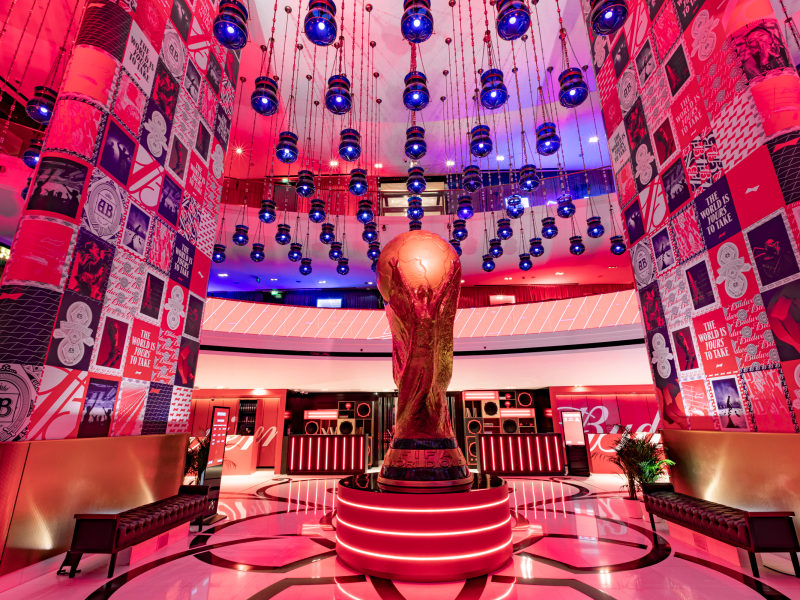 A GLOBAL STAGE TO REACH THE WORLD
The perfect moment to reach audiences from all over the world, WINK was called up to a dream-team to cement Budweiser's status as drivers of culture and tell the world that dreams are there for the taking at the FIFA World Cup.
And to reach the world? WINK conceptualised an integrated campaign combining multiple experiential elements, powered with the inspirational pull of over 150+ of the world's most influential creators.
From complete hotel and club takeovers, several days of live programming, and merchandise – to making history with the first music video shot during the FIFA World Cup. This is BUDX Doha 2022.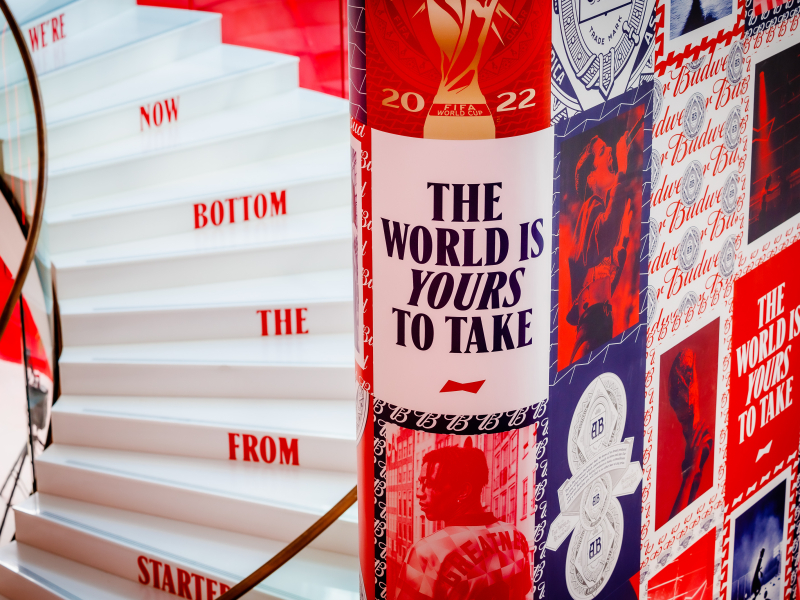 TACTICALLY INTEGRATED
The goal was use the historic moment of the FIFA World Cup 2022 to enhance Budweiser's cultural reach in new audiences and growing markets – all while delivering a powerful integrated experience that would bring Budweiser to the World Cup, as well as bring Budweiser's message to the world of social media.

By using the power of BUDX, our global collaboration platform and toolkit for hosting the ultimate event, WINK was able to create a unifying, local-market focused strategy to create content through live experience and design.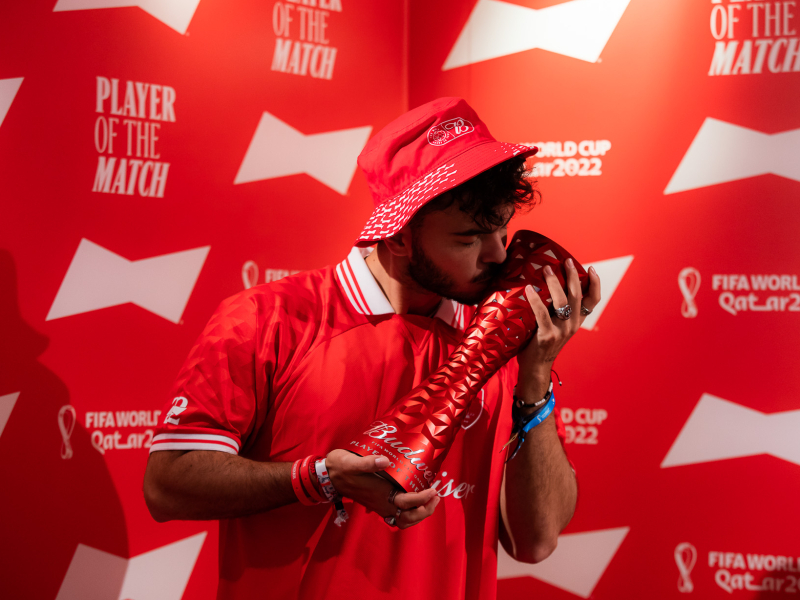 A STAGE SET FOR WINNING HEARTS
Using the BUDX platform, combined with the complete branded takeover of a club and hotel (plus some seriously attractive merch) WINK was able to set the stage for bringing over 150 influential creators from the Americas, Asia, and Europe to the FIFA World Cup 2022 for a series of content-fuelled creator experiences.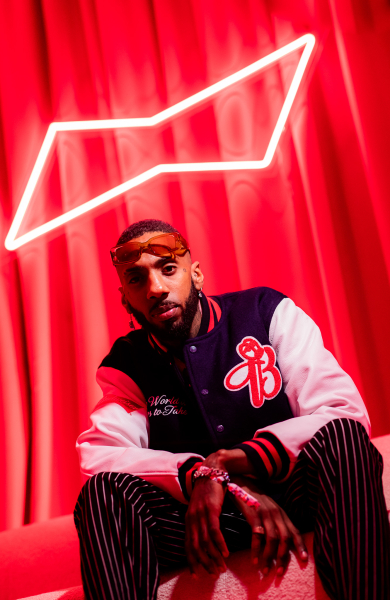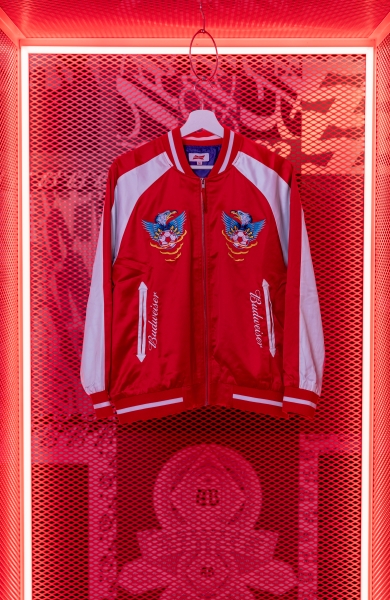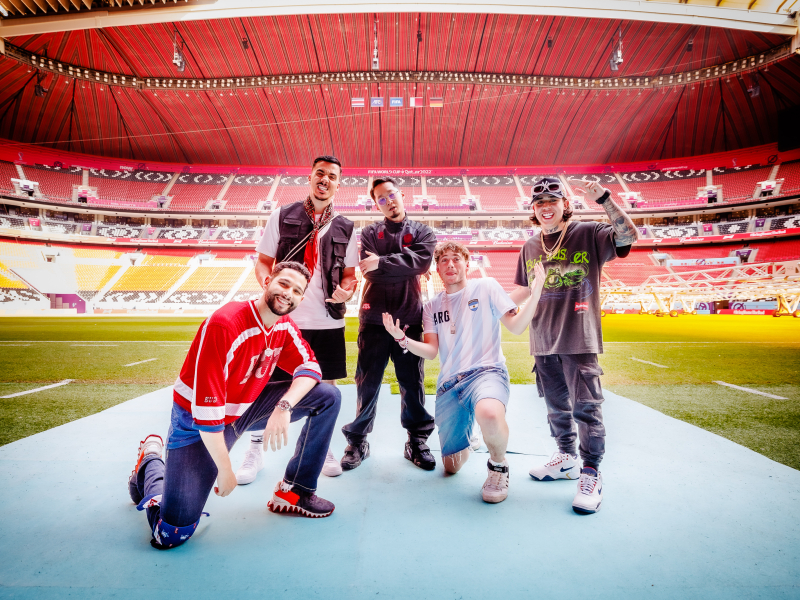 CONSTANT
EMERGENT
CONTENT
Then, we gave these artists the experiences they needed to create, collaborate, and cross-pollinate content across social audiences.
By doing so, WINK delivered a constant, organic stream of content that far surpassed the reach of 4+ days of BUDX live programming at the tournament.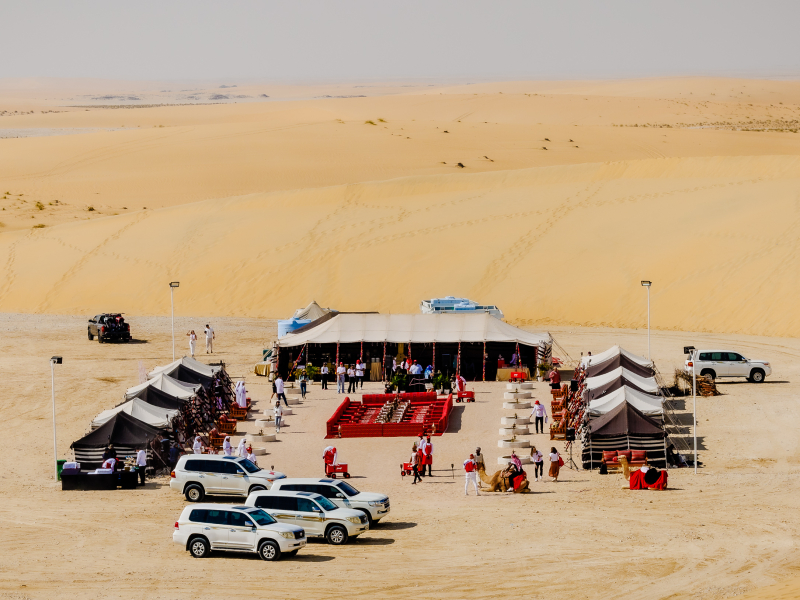 "Ever since its inception a few years ago, Budweiser's global collaboration platform BudX has been pushing the boundaries of urban culture across music, art, fashion, and lifestyle. Recently, Doha experienced its biggest creator getaway at W Hotel as BudX brought together some of the most badass creative icons from music, art, cinema and pop culture recently."

– Rolling Stone, 2022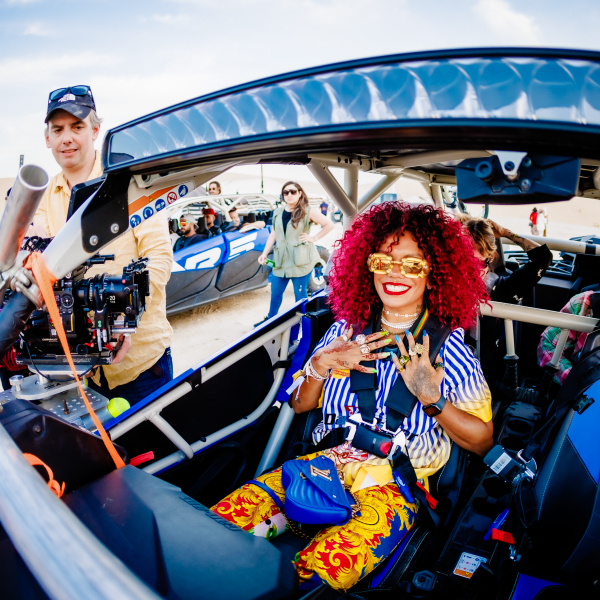 DRIVING FAN
CULTURE
Thanks to this strategy, WINK had a content-rich, thrilling series of tournament-generated moments that drove the cultural DNA of the FIFA World Cup 2022 , combined with an audience reach in the hundreds of millions.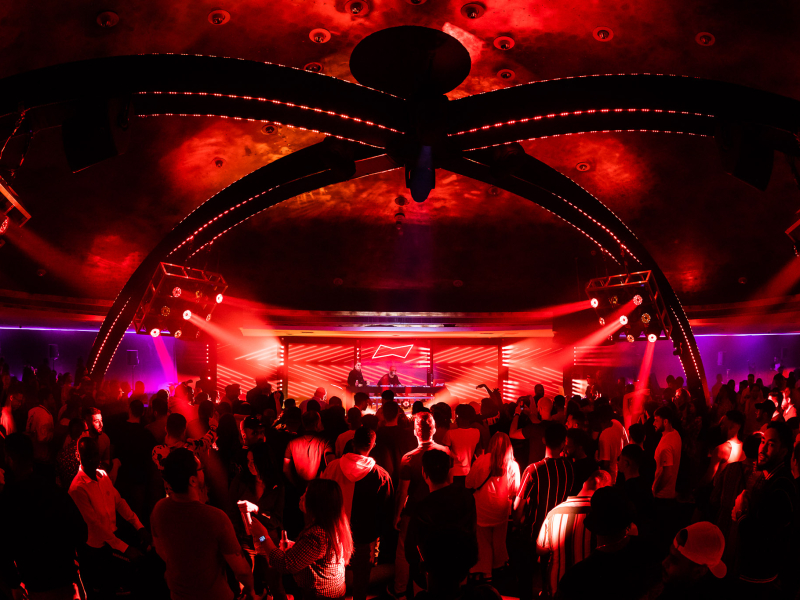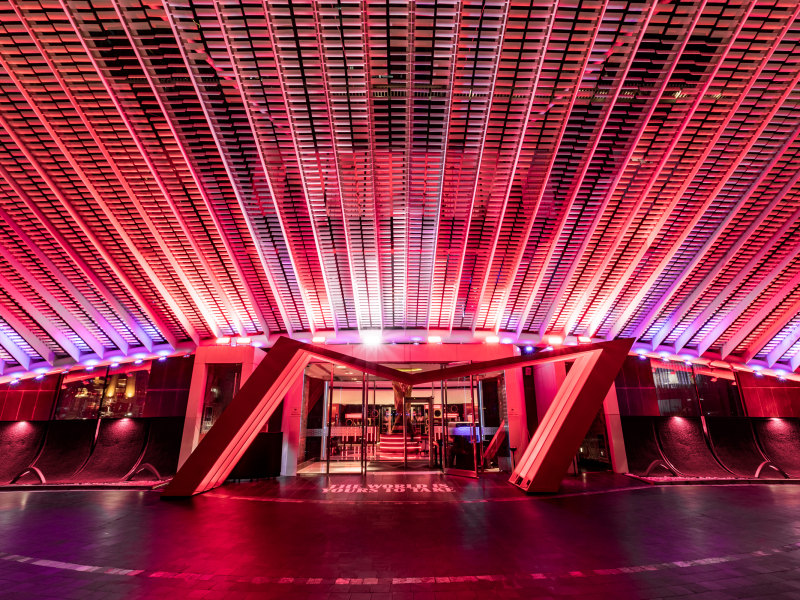 A SPIRITUAL HOME FOR BUDWEISER
To facilitate this content and literally bring Budweiser to the World Cup with the most exciting hospitality experience in its history, WINK took over some of Doha's hottest destinations with two purposes in mind.

One: to create an immersive experience to blow away fans and guests at the tournament.

And two? To become a content-ready playground for creators to spread the Budweiser message.
TO CREATE
UNFORGETTABLE
MOMENTS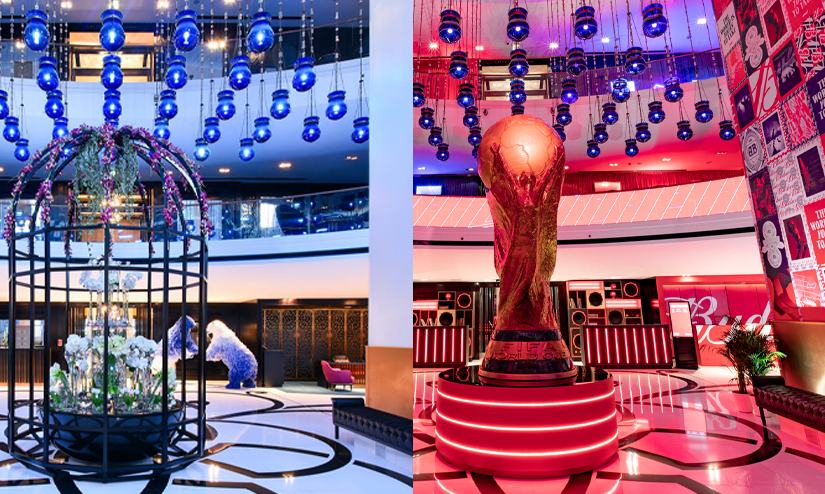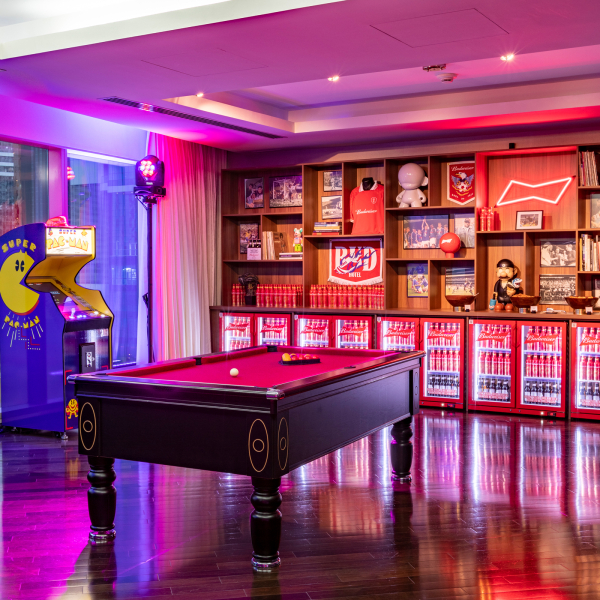 A stunning hotel, remade as a Bud-branded destination.

And beyond, the Bud World Club was a club made for one thing only: throwing the most legendary BUDX fuelled parties the World Cup has ever seen.

All details from bathrooms to bars, carefully remade into a full-circle experience that took the matchday literally back to the bedroom.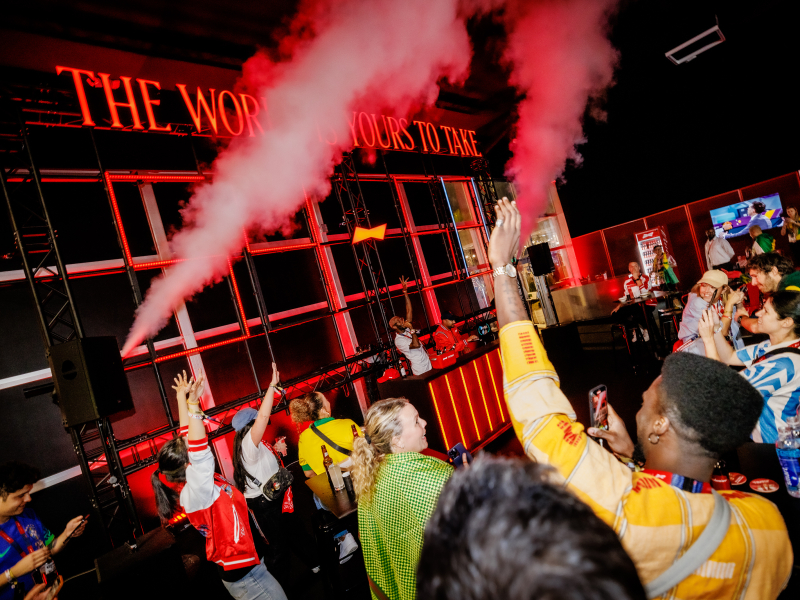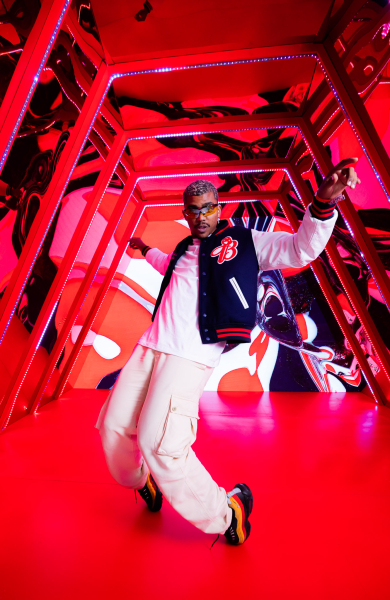 GIVING 150+ CREATORS A GLOBAL STAGE
And with influential names from all corners of the world dressed in WINK-designed merch creating constant content powered by the BUDX platform?

Magic happened.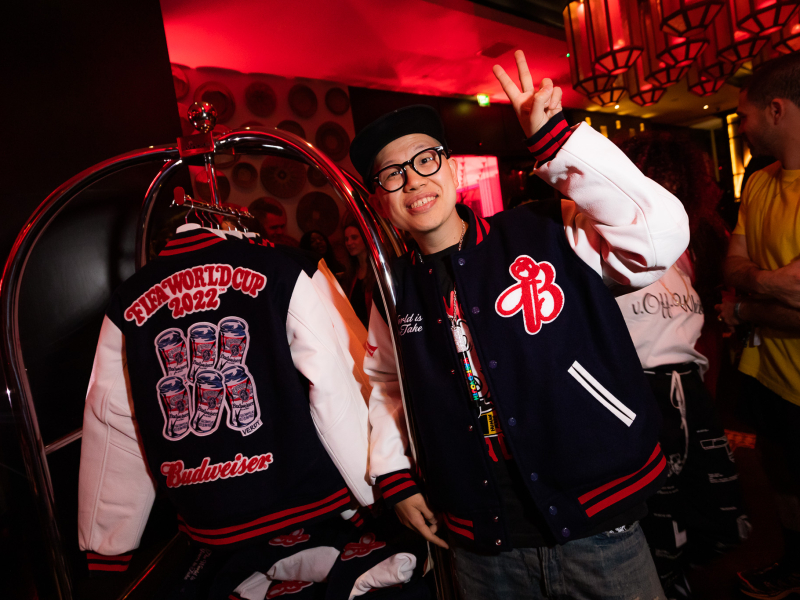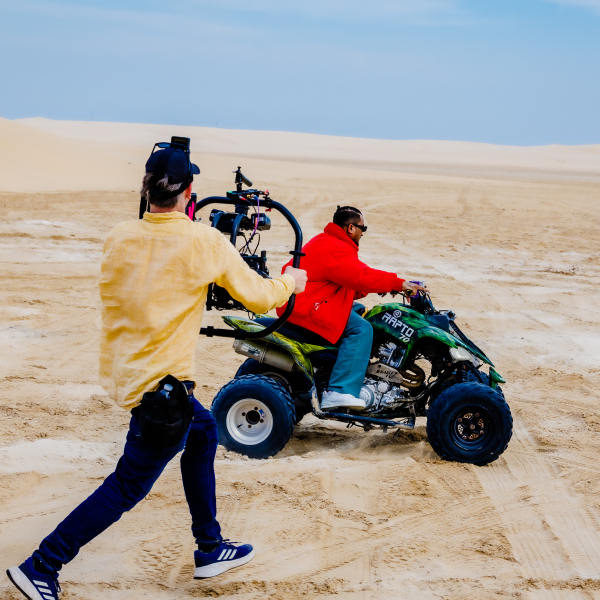 Across multiple locations, multiple days of star-studded live programming, events and tours the World is Yours to take took over the tournament.

Leading to the ultimate finale.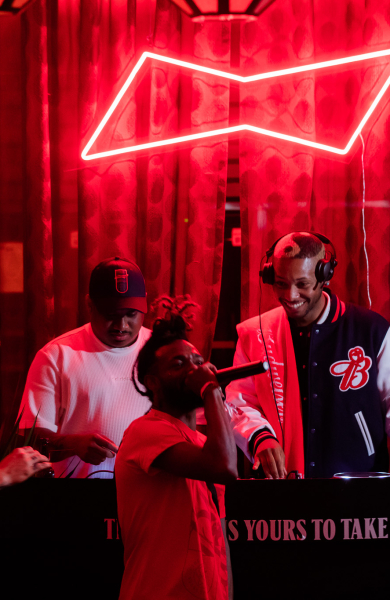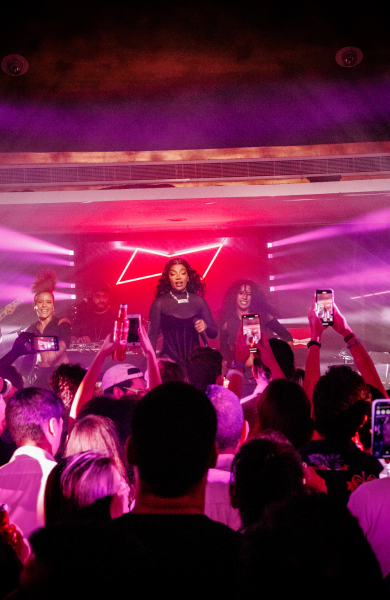 "Some of the most memorable performances at BudX included those by Brazilian singer-songwriter Ludmilla, American music star Jason Derulo, Korean DJ and record producer Peggy Gou, British singer-songwriter Craig David, and English DJ Pete Tong. The creators also witnessed a special performance by American rapper Lil Baby – who also celebrated his 28th birthday, which was live-streamed around the world exclusively by META."

–Rolling Stone, 2022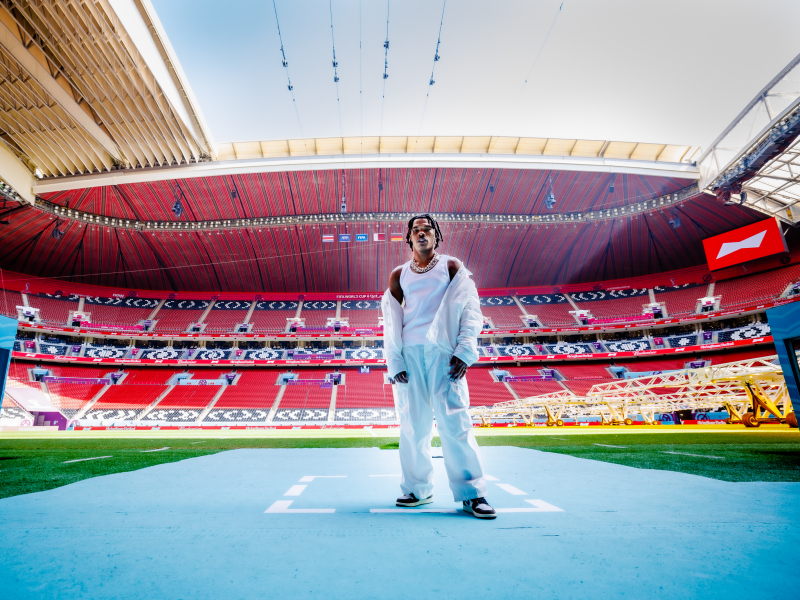 THE FIRST MUSIC VIDEO EVER SHOT DURING THE WORLD CUP
Alongside star partner Lil Baby, WINK brought to life the official Budweiser anthem of the FIFA World Cup: The World Is Yours To Take.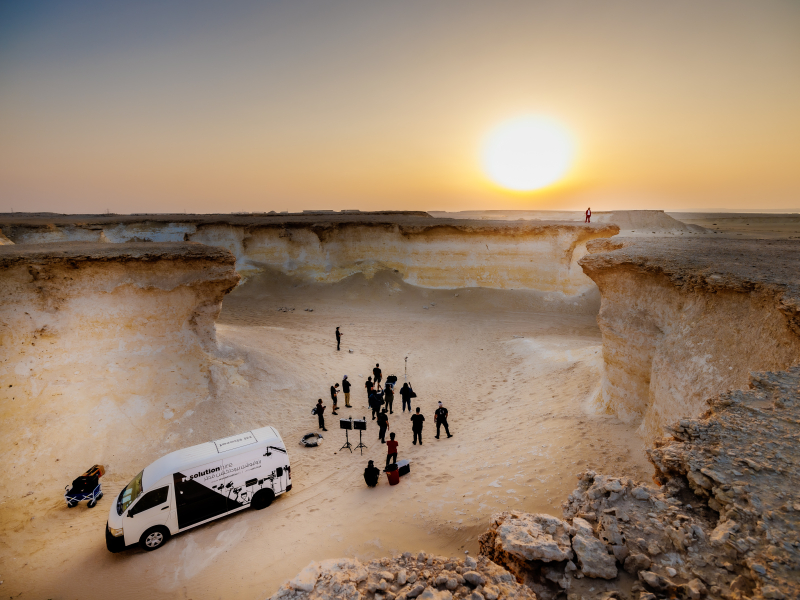 A world-first historic remake of a legendary music video, over 150+ creators were featured in it with Lil Baby to further enhance reach with their own audiences.

And then we dropped the video during the final: THE ultimate moment to inspire and reach the world.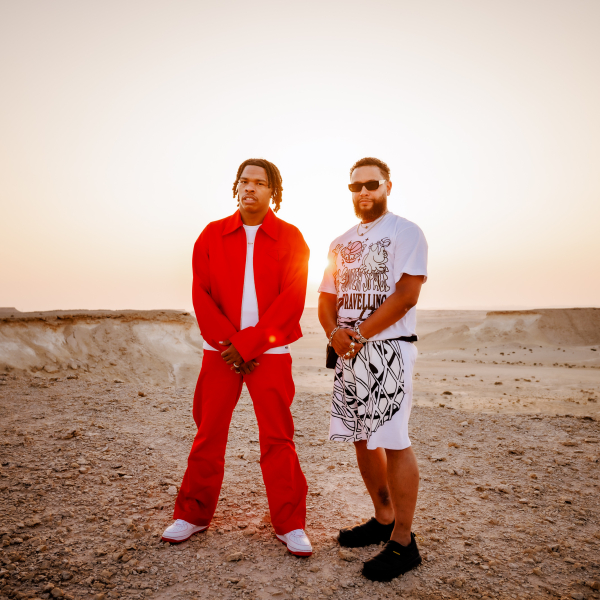 In total, with this tightly woven fabric combining BUDX fuelled live experience, hospitality, music, merch, and influencer strategy – WINK helped Budweiser dominate the tournament's share of voice, give an experience of a lifetime, reach hundreds of millions.

And become part of cultural history in the process.

PHOTOGRAPHY INTERIOR
Joris Bruring c/o The OS
PHOTOGRAPHY BUDX & MUSIC VIDEO
Ben Houdijk & Tom Doms