we are a creative
experiential agency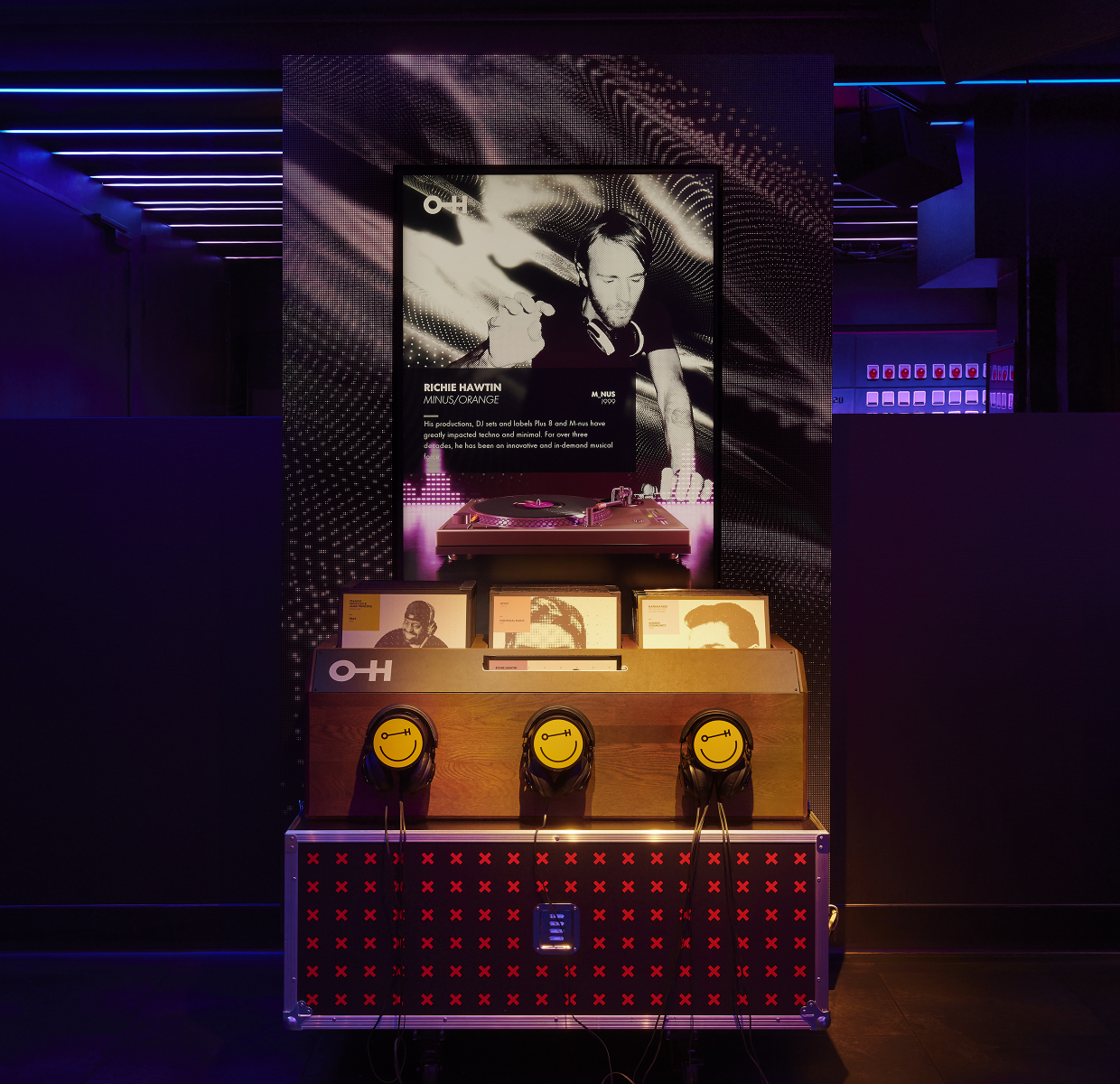 Our House
EXPERIENTIAL EVENTFESTIVAL
Hybrid electronic music museum
A worldwide premiere, Our House is the world's first museum dedicated to electronic music. WINK signed for the interior concept.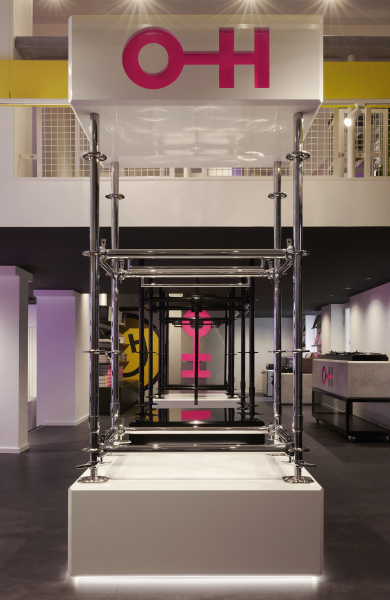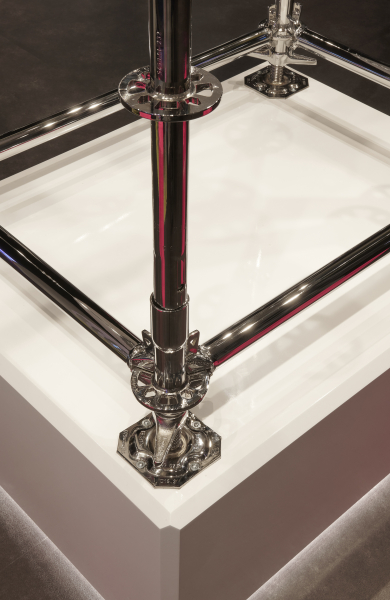 Situated in night venue Club Air in Amsterdam, Our House only happens during the daytime, when eight interactive installations invite visitors to immerse themselves in the legacy of electronic music.

Playing with repetition and honouring the people behind the scenes, the design narrative is a direct tribute, effective communication tool, and agile solution to bring various functions — a club, interactive museum experience, and retail area — together under one roof. For the hybrid club venue, mobile display units inspired on the iconic flight case bear customized graphic prints — a nod to the coat of arms of Amsterdam.

The next-door 230 sqm store boasts a minimalist vibe with fluorescent yellow and pink highlights. Also here, references to the makers of the electronic music scene are apparent. Layher, ubiquitous modular scaffolding, is used as mid-floor fixtures. The sober material palette with black steel, oak elements, and concrete look finishes is another reference to the event industry. The facet corner finishing, a wink to the counterweights used in stage building.
Photography
Kasia Gatkowska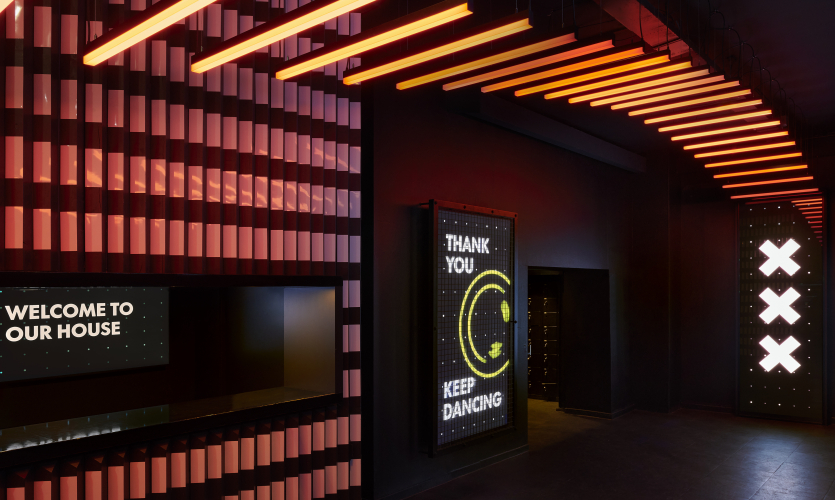 'Supported by more than two decades of experience, WINK is deeply rooted in the Dutch house scene. I think it's one of the main reasons why they successfully convey experiences that actually move you. Always born from an 'arty' heartbeat, often dancing on the intrinsic cadence of rhythm and music.'