we are a creative
experiential agency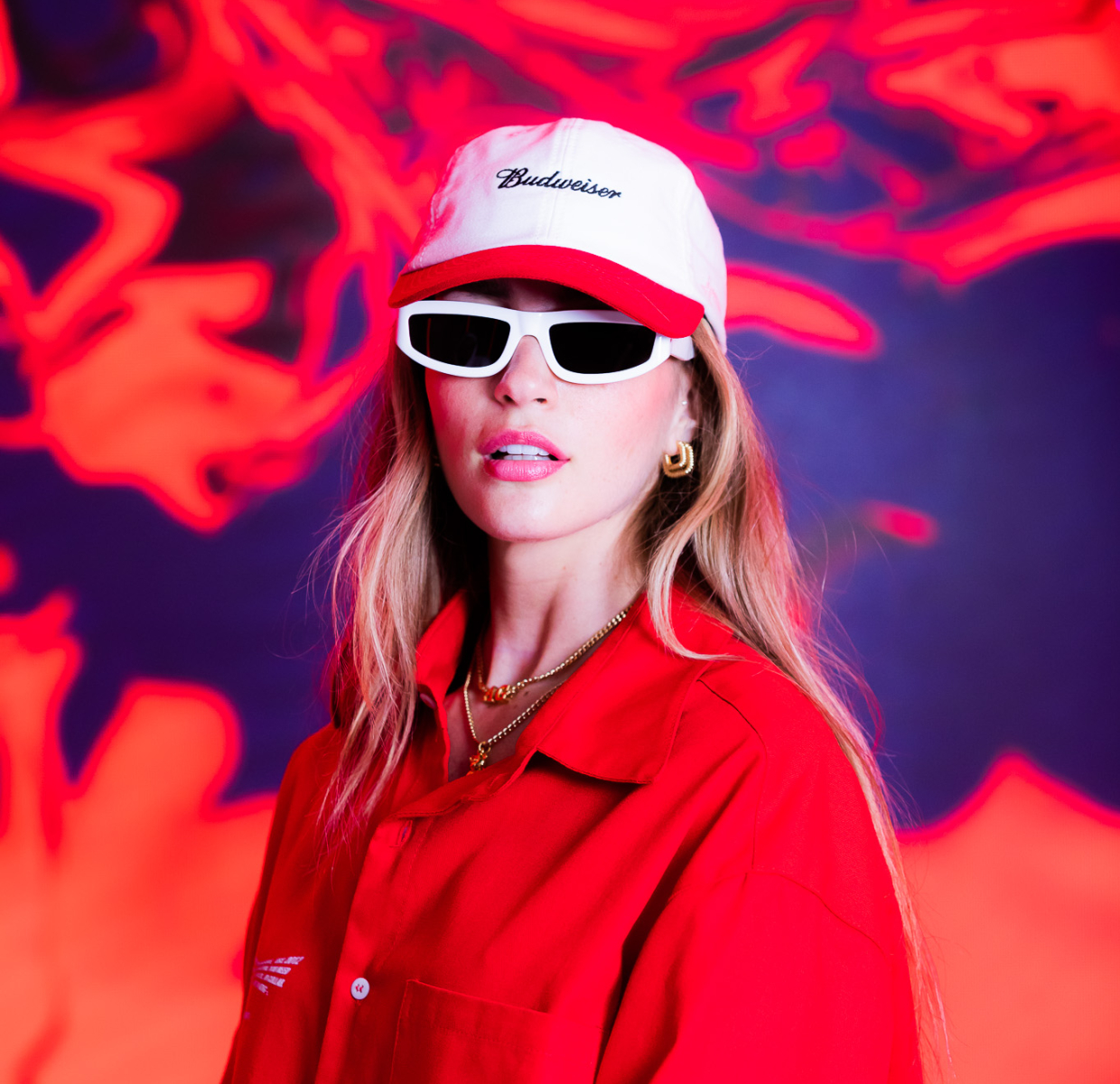 Budweiser
EXPERIENTIAL CAMPAIGNMERCHANDISE
THE WORLD IS YOURS TO TAKE: MERCH
Fashion meets fan culture. As part of a globally integrated effort to inspire dreamers all over the world at the 2022 FIFA World Cup, WINK crafted a bold collection of Budweiser FWC themed merchandise.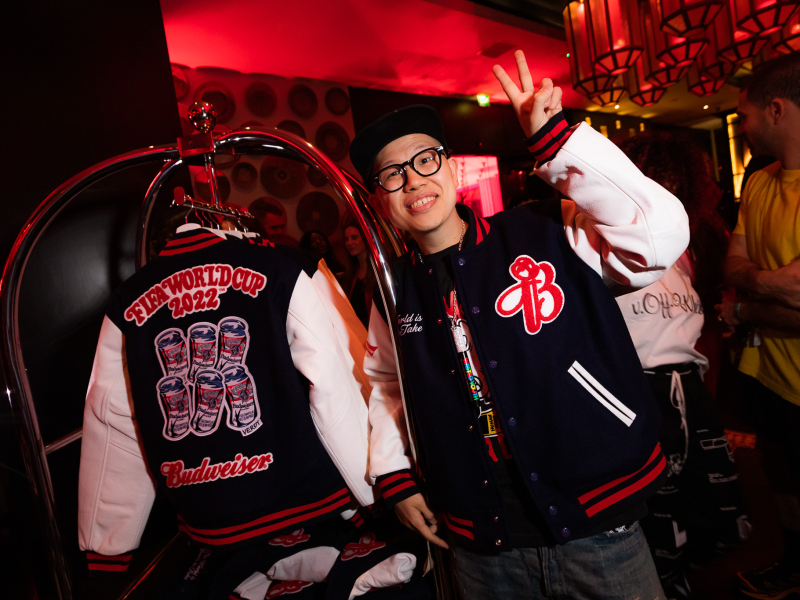 WORN BY DREAMERS
When you take over 150 of the world's most influential creatives and stars to the 2022 FIFA World Cup to make a tonne of content, you need a way to keep the brand seen in every shot.
More specifically? WINK needed to find a way to keep Budweiser visually present in an authentic, culturally relevant way.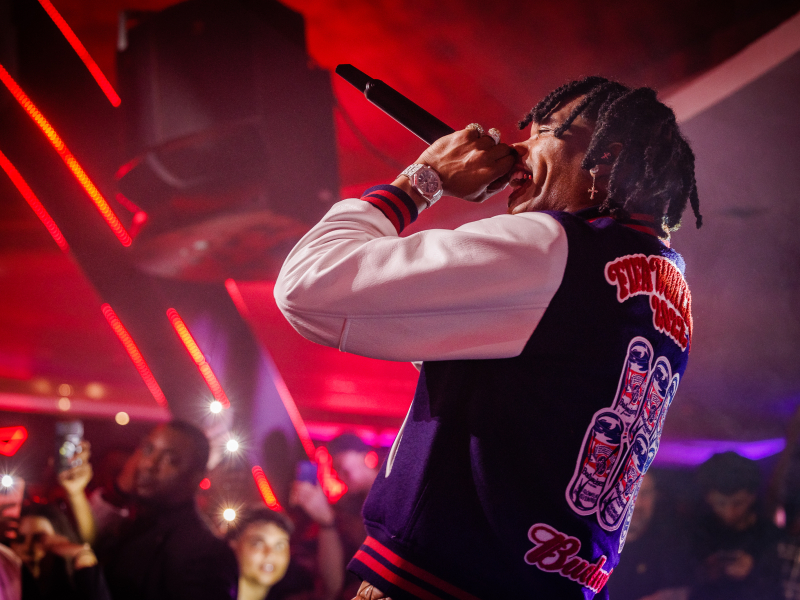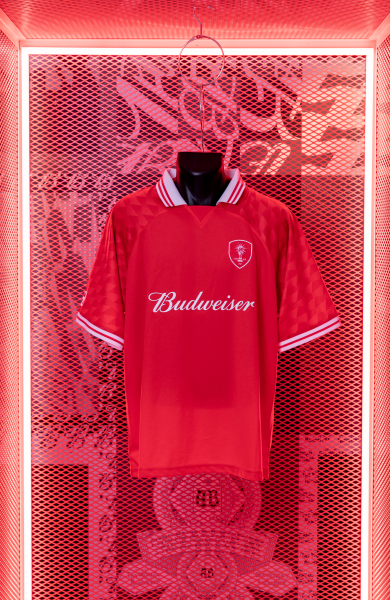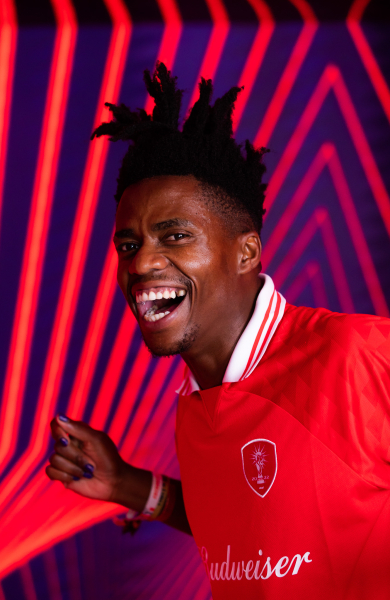 The power of the collab: by teaming with hyped streetwear artist Verdy (above), WINK designed a custom varsity jacket using a creative fusion of patchwork and highly detailed embroidery.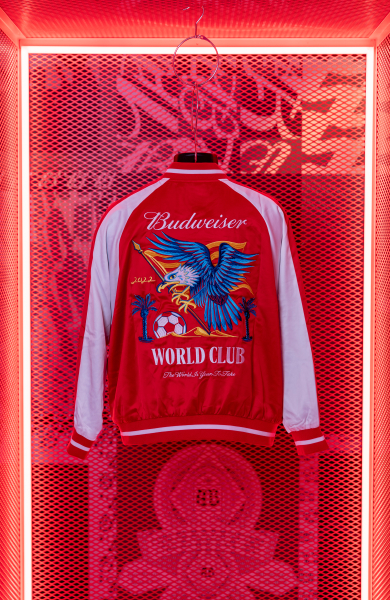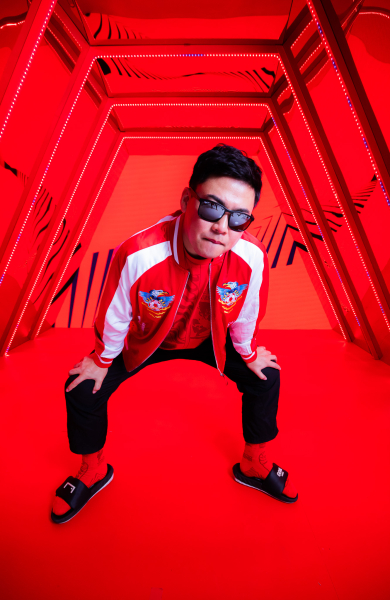 WOVEN BY CULTURE
Another answer is to look to fan culture and embody the spirit of the brand by weaving it into an authentic, literal, show of support.
By translating an authentic visual identity from the brand into different styles and modern cuts, the collection has clear roots in sportswear with a semi-retro appeal thanks to emblematic detailing.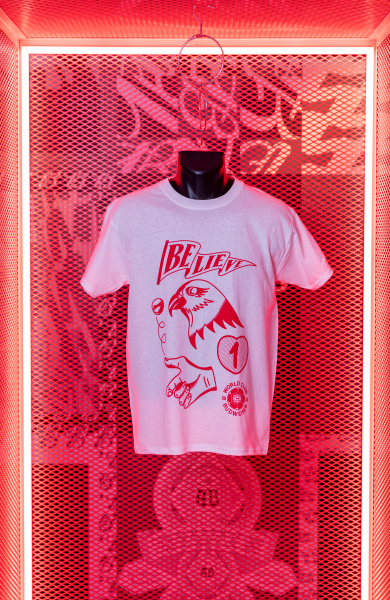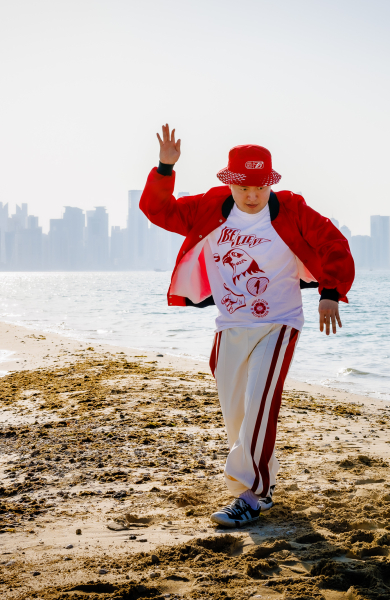 MORE THAN MERCH
Not just a series of exclusive pieces. The collection was a full-circle fashion side to everything from Lil Baby's music video – shot with influential creators from around the world – to blend of branded items visitors could customize at the Budweiser Hotel.

Oh and not to mention decking out the staff in their best uniforms yet.
PHOTOGRAPHY
Joris Bruring c/o The OS